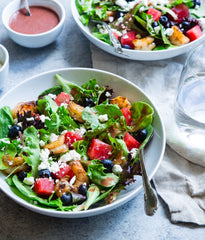 Fruit & Veggie Bar in Downtown Erie's Flagship City Food Hall
Taste & See Fruit & Veggie Bar aims to convey nature's blessings to our customers with mouth-watering, body-fueling, taste-bud-dancing delights grown from the ground up. From smoothies to salads to snacks to edible works of art, our goal is to transform "just" fruits and veggies into something to truly savor. 
You are welcome to stop in or order online to joyfully taste and see how healthy, delicious, accessible, and affordable nature's bounties can be!
SIGN UP (below) for UPDATES, news and notifications !